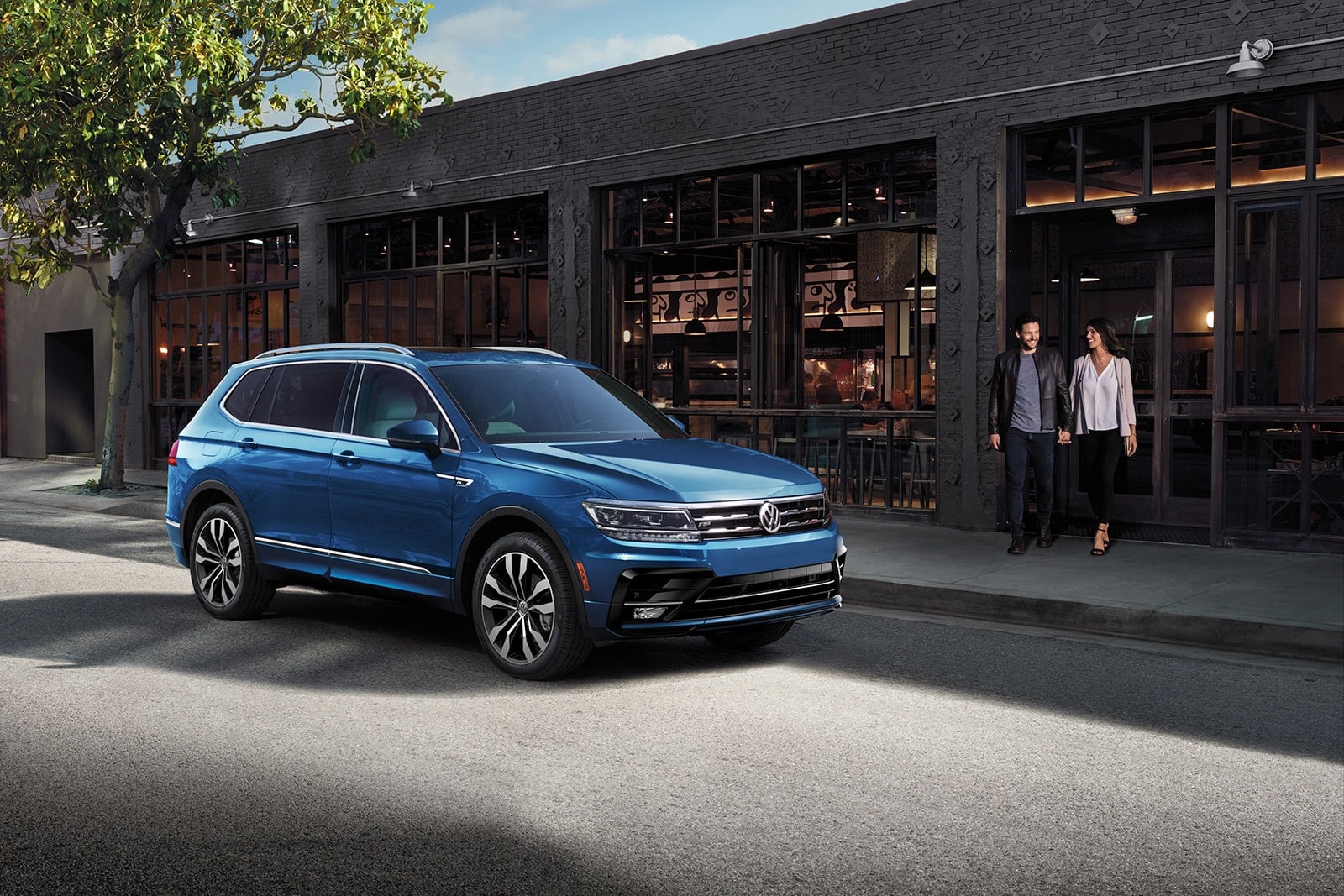 At Last! The New Volkswagen Tiguan is Here
Experience the ultimate adventure through the luxurious and sophisticated new Volkswagen Tiguan. The new Volkswagen Tiguan for sale has been upgraded with a new turbocharged 2.0L TSI engine that comes second to none.
Paired with an eight speed automatic transmission, the new Volkswagen Tiguan offers 108 hp, and 221 lb-ft of torque. And it's fuel saving power is as efficient as it is mesmerizing. Driving this vehicle around Orlando will make your wallet as happy as you.
Whether you are  picking up the kids, or you're packing up for a weekend getaway, our Award Winning Volkswagen Tiguan for sale is ready to show off how efficient  it can be for the whole family.
Come be one of the first new Volkswagen Tiguan drivers, and discover how the new Volkswagen Tiguan has changed  adventure in Orlando forever!